A logo and guidelines are the key tools for consistent branding. 
Branding and logos helps you to ensure your message is more memorable.
Do you already have a great brand, need an update of your existing branding or are just getting started?
Variety may show your creativity, but it may also cause identity confusion.   Consistency is key to solid branding; it is the staple to developing an identity for your organization and a trusted relationship with your clientele.
Just Need a Little Branding Help
Maybe you already have a great logo, but need some help to ensure you maintain your established branding with a branding guidelines document or additional logo file to ensure your reputation and identity.
How About Just One Page?
Putting together a full branding guidelines document can be daunting, especially when you just want to make sure your collaborators are using the right colors and fonts to represent your organization.  Ask about a quick low cost method to help you maintain your branding efforts.
Revision or Update
Sometimes clients come to me with old, low resolution logo files that they need recreated into high resolution versions or would like updated their look to something more contemporary.
Getting Started with your Branding or Logos
What do you like? What are you trying to communication.  The colors, imagery and fonts you choose should be elements you like.  They will represent your organization for some time to come.
New Logo Development
Rebuilt & Updated Logos
Branding Guidelines Documentation
Branded graphic design projects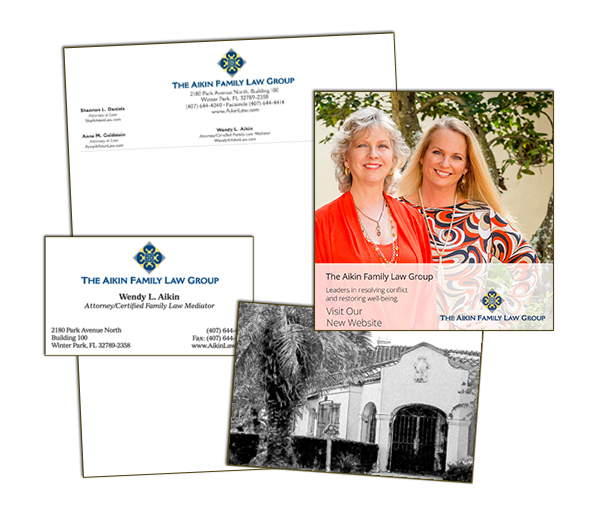 Branded graphic design projects
Branded graphic design projects
Branded graphic design projects
Branding guidelines and proper logo files ensure you have the tools you need.
Branding Guidelines
Documentation of your expectations of how your logo is used will help ensure that everyone in your organization including future members will properly use your logo and branding elements to communicate your messages. They often include sizing, dos and don'ts, key and complimentary colors and fonts and more.
Document proper use of of branding elements: 
Colors
Logo sIzing
Fonts
and more
Proper Logo Files
Easily accessible logo files will make it more likely that your logo will not be distorted.  Your logo vault should include your branding guidelines as well as jpgs, transparent pngs, and vector files in pdf or eps to share with designers as needed. One color versions in black and or white may be useful for projects.  And, back them up!
Typical logo types of files to have on hand:
common use jpg
transparent png
vector: pdf, eps, svg or ai
color, b/w, grayscale, one color, white versions
Diocese of Orlando Logo
Working with the Diocese since 2012 I have created numerous flyers, program covers, banner, documents and more. In 2013, I was asked to develop a new logo to represent their mission. Over the years, I have also created or updated numerous agency logos to reflect the new branding. We also created a branding guidelines document to help the organization maintain their branding throughout and all new stationary guidelines for the numerous departments.
Diocese of St. Petersburg
The Diocese already had a logo, but wanted to add text beneath and needed numerous versions provided for flexible use within the agency to maintain their branding. Various types provided included jpgs, transparent png, and vector files in color, grayscale, and several one color versions including white. Last year they needed these files provided for their Anniversary celebration and this year a new focus for the Diocese. The new logo work also necessitated new letterhead and envelope designs.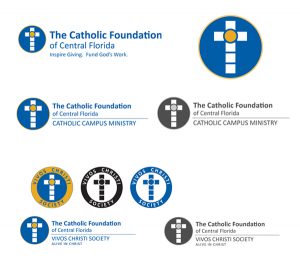 Foundation Logo
The Catholic Foundation of Central Florida wanted a new logo to better reflect the Diocese branding. Together we worked to create a simple logo that represented their agency's mission. The Foundation includes 7 groups and 5 societies that each needed a flexible group of logos including jpgs, transparent png and vector files in color, grayscale and white. The societies also needed icon graphics. And, a full stationary redesign and branding guidelines.
Be consistent with your branding and logos use. Insist others are too.
What is the point of all of this work you have put into establishing your brand, if you do not use it properly? Documented branding provides you with the guidelines to develop consistent messaging and a quick and easy connection to your customers and clients. This document also gives others structure for maintaining your branding.  So everything you do reminds people of who you are and what you do.
Take the next step…
Call or complete the form below to schedule a consultation about your project. I will provide a free 15 minute consultation to discuss your project needs and proposal.