The world keeps spinning and the rules keep changing! A collection of topics I have found important, interesting or helpful to communicate your message to your audience in print or digitally.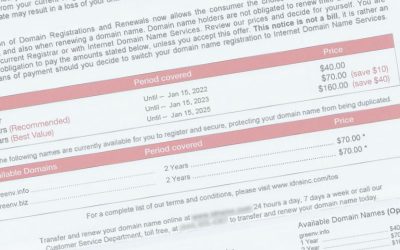 I received a Domain Registration invoice in the mail, is this real? Not likely.  Where is your domain registered?  Is the notice coming from the same company your domain is currently registered?  Not sure where your domain is registered?  Click here to see the current...
read more
Take the next step…
Call or complete the form below to schedule a consultation about your project. I will provide a free 15 minute consultation to discuss your project needs and proposal.