Function, Design and Security…
WordPress web design provide organizations with a responsive site that is easy to manage, update, design, redesign, transfer, upgrade and affordably includes numerous functionalities to grow with your needs.
Your WordPress web design is an extension of what you hope to achieve and a window for your visitors to connect with you.
Your WordPress Web Design Project
Should reflect your business and values, and provide a conduit for visitors to easily find information as well as connect with you with well placed calls to action to take that next step.
In the beginning,
I solely designed simple HTML brochure type websites.  These websites were strictly informational.  Many of my clients wanted a professional looking, well-designed website that provided information to visitors. As the internet evolved and options became more user-friendly, secure and functional my clients were looking for more sophisticated solutions that included more interactivity and the ability to edit their sites in-house.
After much research,
I determined that developing my skills and knowledge of WordPress was the best option to serve my clients.  The platform provides my clients with the most options for design, flexibility and function with an easy to use content management system for clients to self-edit. Over the years, I have experienced the WordPress community's consistent commitment to staying current with search engine, security and design challenges.
I love working with WordPress!  Whether it is helping a client apply a template or designing a custom site, the platform is versatile, user-friendly and determined to keep up with the fast-paced environment of the dynamic world-wide web.
Examples of some recent WordPress web design work
---
Client since 2010, website recently updated.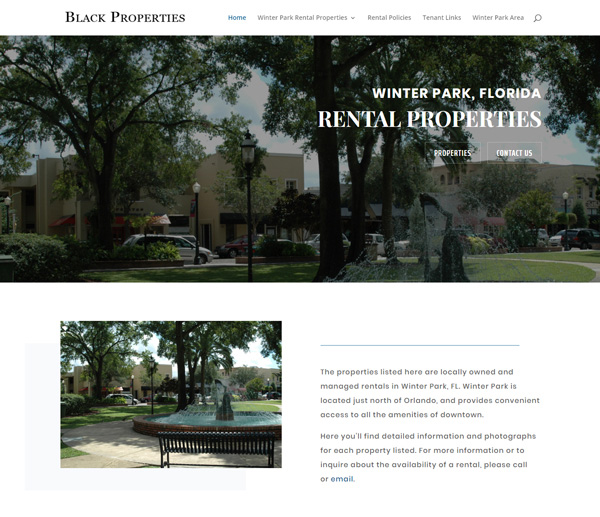 ---
Client since 2005, website updated in the Fall of 2018.
---
Client since 2010, Directory website.
---
Client since 2013, recent website design update.
---
Client since 2005, recent website redesign.
---
Client since 2010, recent website redesign
---
Client since 2005, site redesigned in 2015
---
Client since 2007, redesign in 2017.
---
Client since 2011, redesign in 2015.
Client since 2011, redesign in 2015.
Links to examples of some of my website design work
Here are examples of just some of the websites I have developed for clients over the years.